Process gift card, rewards and GAME transactions
---
Appreciate your customers with value they actually understand and run all gift and loyalty marketing applications on a single card or card-less account and with or without POS integration. We make it easy.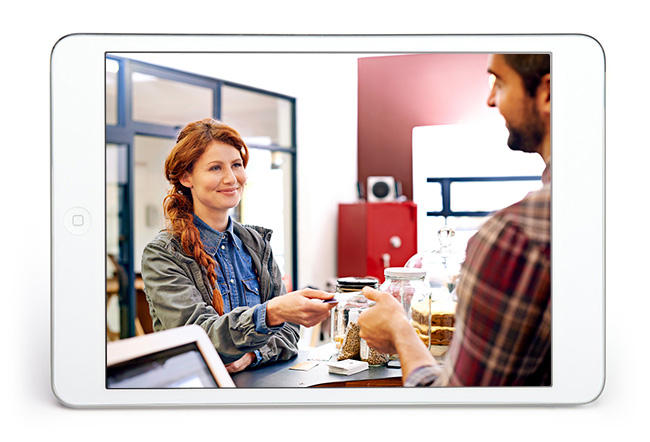 Happy Customers are Repeat Customers

FREE TRIAL
GET A DEMO
Gift Cards
Complete gift card loading and redemption functionality either combined with rewards or issued separately.
Cash Back Rewards
Offer cash back rewards in clear $$ currency (never points) customers actually understand with thank you notes sent the next morning.
Games of Bowling
Add a widget balance to the printed receipt to track low cost items (e.g., 'Games of Bowling', Appetizers', 'Item of Choice'') for all kinds of redemption and promotional possibilities.
Use Cards or Go Card-less
Plastic cards are totally optional in our system as every customer is uniquely identified by their mobile phone number.
Flexible Terminal Options
Process transactions easily easily through PCs, tablets, smart phones, credit card terminals or POS integration where available.
Build an accurate customer database you OWN
---
Customer data is among your most critical business assets. We help you collect it quickly, accurately, and away from the busy checkout counter. You own your data and can access it anytime on demand.
Enrollment by Smart Phone
The fastest, most efficient database collection method on the planet with all customer data populating your private database instantly.
Website Private Labeling
Push all online traffic to YOUR website for activating new loyalty accounts and enabling patrons to login and check balances in real-time.
Marketing Support
Marketing and technology need to work together. We'll customize materials guaranteed to engage and keep your database cranking.
Admin Support
Our Support team is always standing by to assist your customers activate loyalty accounts, answer questions and handle disputes.
Automate your marketing
---
Simplify key marketing tasks by working through one vendor that integrates all loyalty marketing applications seamlessly to save precious time, resources and money.
Get inside the minds of your customers
---
Everyone knows the customer's opinion is of utmost importance. Insights provide the ability to follow trends and take actionable steps to strengthen your team. Survey, collect and respond to customer comments before they hit social media and turn sour lemons into lemonade.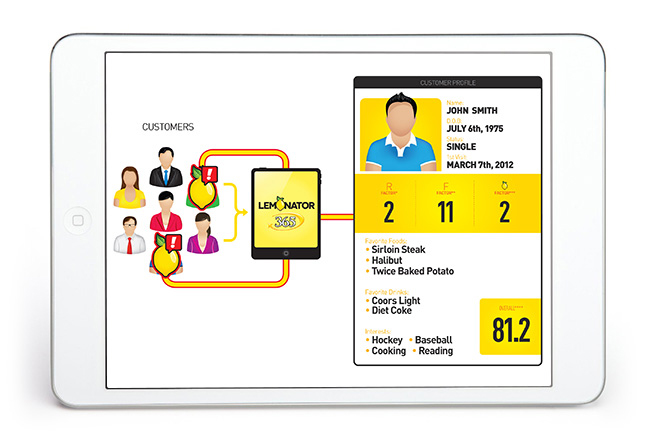 Know Your Customers Like Never Before
Real-time, easy to use and customizable customer feedback surveys with in depth reporting. Get alerted to negative reviews instantly.
Real-Time Staff Monitoring
Combining insights and information about customer satisfaction lets individual, team, location and chain performance objectives be graded.  
Control Your Online Reputation
Push customer reviews to social media and your website. You control which reviews are posted to your account and increase engagement through social networking.
FREE TRIAL
GET A DEMO
100s of Bowling Entertainment Centers across the USA and Canada TRUST BOWLING REWARDS with their Gift and Loyalty Marketing strategy.
---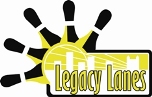 Priced for all Bowling Entertainment Centers and FECS
---
Simple per-location pricing makes it possible to install Bowling Rewards throughout your physical store and website properties without hidden fees or costs per transaction. Unlimited database building and transaction processing is always included with exciting value add modules expertly designed to accelerates sales and increase frequency.

Consider adding the Memberships module to any plan below and WE will pay YOU to run our frequency driving system with checks in the mail each month. Learn more.
 
Basic
Pro
Enterprise
Monthly Fee Per Location
$99/mo.
$149/mo.
$199/mo.
Unlimited Gift Card Processing
Unlimited Rewards Processing (card or card-less)
Unlimited Database Building with Unique Mobile Keyword
Double/Triple Reward Promotion Days
Gift Load Reward Bonus
Unlimited Automated Email Marketing (with automatic expiring bonuses)
Activation Bonus Confirmation

x Close Activation Confirmation Automated Email

Automatically emailed to patrons who activate a new loyalty account either online from your website or by texting your company's unique keyword from the customer's phone. Activation bonuses can be programmed to fund either immediately on the spot or the following morning requiring a return visit to redeem.

Thank You Note

x Close Thank You Note Automated Email

Automatically emailed to patrons the morning after a visit to your facility thanking the customer for their patronage and reporting currently available gift, rewards and widget balances. This email also reports fundraising donations earned if tied to a charitable organization you agree to support. The Thank You Note provides a nice warm touch customers LOVE!

Happy Birthday

x Close Happy Birthday Automated Email

Automatically sends to customers the day of their birthday announcing a special bonus added to their loyalty account such as $5/$10 reward or free appetizer with an expiration policy such as 1 week or 1 month when the special item can be redeemed. Customers just present their card or mobile number to redeem their birthday bonus during the expiration window. No coupons or paper needed. Who doesn't love getting presents on their birthday?

 
Happy Anniversary

x Close Pre-Anniversary Automated Email

Automatically sends to customers 10 days before their anniversary announcing your facility will be loading a special bonus on their loyalty account such as $10 reward or free special item. Customers also receive a Happy Anniversary email confirming the bonus load and adverting the expiration policy on the customer's special day.

 
Overdue Visit

x Close Overdue Visit

Automatically emailed to eligible customers who have not visited the business in a while such as 3 or 6 months with a personalized invitation to return and redeem a special bonus loaded into their account.

 
Top Customer Appreciation

x Close Top Customer Appreciation

Automatically emailed to eligible customers who spend a certain amount during the previous month (i.e., $100) recognizing their loyalty and loading a special bonus in their account.

 
Major Holidays (St. Patrick's, New Year's, Mother's Day, Christmas etc.)

x Close Major Holidays

One of the many examples of holiday promotional campaigns that send to your entire database, automatically, on the morning of the holiday expressing well wishes and announcing a special bonus or promotional available that day or following week/month. The Holiday Automated Email bundle is available to Enterprise plan customers featuring unlimited email sends. Holiday automated email templates include: Thanksgiving, Christmas, New Years, St. Patricks Day, Tax Refund Day, Cinco de Mayo, Mother's Day, Labor Day, Independence Day and many more.

 
 
1 Widget Balance (e.g., 'Appetizers', 'Item of Choice', 'Games')
 
Unlimited Traditional Email Marketing (Schedule ad hoc campaigns anytime)
 
Website Private Labeling for Patron Activation/Login over YOUR Website
 
Cause Marketing and Fundraising Module (Non-Profits will LOVE it!)
 
 
Mobile Text Marketing w/2,000 texts/month included
 
 
Intercard/Embed 'One Card' Integration
 
 
Membership Marketing with Online Payment Processing
50/50 Rev Share OR +$50/mo.
Learn more
50/50 Rev Share OR +$50/mo.
Learn more
50/50 Rev Share OR +$50/mo.
Learn more
Lemonator Customer Feedback and Staff Insights Module
+59/mo.
Learn more
+59/mo.
Learn more
+59/mo.
Learn more

Patron Support Help Desk

x Close

phone + email
phone + email
phone + email

Merchant Support Help Desk

phone + email
phone + email
phone + email
Term Length (No Contracts)
Month to Month
Month to Month
Month to Month
TRY IT FREE FOR 30 DAYS. ALWAYS MONTH TO MONTH TERMS. NO CONTRACTS.
Get Started Now