Customer feedback and staff insight solutions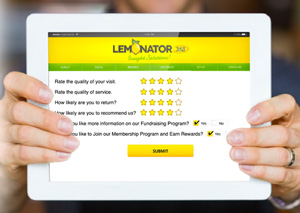 Get inside the minds of your customers with our real-time customer feedback application. Survey, collect and respond to customer comments before they hit social media and turn sour lemons into lemonade. The Lemonator feedback module is integrated directly into your gift and loyalty ecosystem. That means you can access it from the same login ID and even setup a special reward bonus after customers take the time to complete your survey.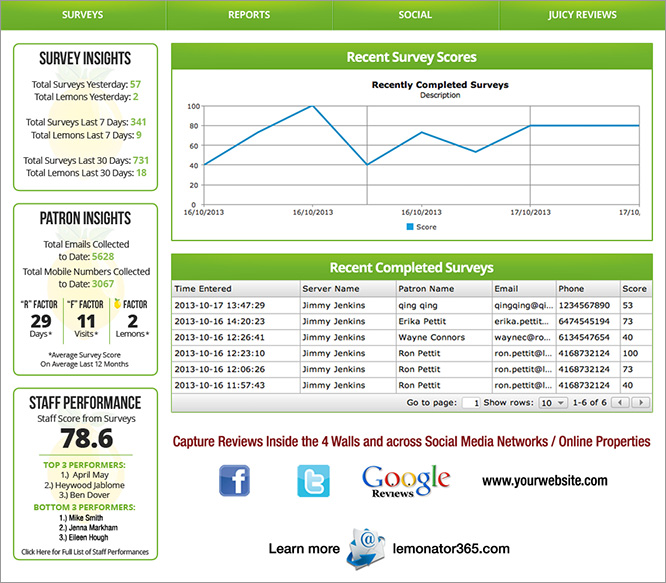 Learn More
Click here to learn more about the Lemonator customer feedback and staff insights application and contact us anytime to discuss your firm's loyalty marketing needs in more detail.
Download the Lemonator Customer Survey and Staff Insights brochure to learn more.